Accessories
– HEATED SEATS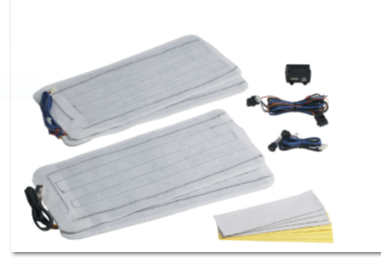 Universal seat-heater inserts for driver and front passenger seats,
with cut-to-size heating elements
Extremely quick to heat-up
Thermostatically controlled
3 different heat settings
12v operating voltage
A safety feature of our inserts is when ignition is turned off our heat pads also switch off and will only re-heat when the control button is pressed. This prevents over-heating and draining of the battery when not in use.
(Unlike other versions on the market, ours do not stay live under key.)


– LUMBAR ADJUSTERS
The air bladder is designed to be adjusted for your comfort.